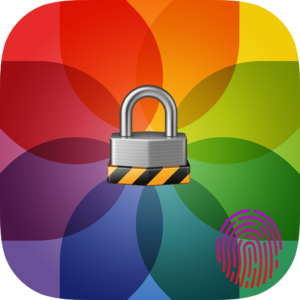 Secured Selfies & Photos is the best private app to keep all of your selfie, photos, pictures, safe behind a secure PIN and your fingerprint (Touch ID). You can simply import your files (selfie, photos, pictures) from Camera Roll, or take photos straight from the App.
KEY FEATURES:
•SECURE VAULT
Import photos from your Camera Roll, personal albums to a secure vault. All imported files will be kept safe behind your Finger print or PIN. If your device goes missing, no one can go in the App without your Finger print or Passcode.
*Note: If you accidentally remove the App, your files in the app will be deleted. We certainly don't want you to lose your memory.
•SECURE SNAP (INSTANT AUTO ENCRYPTION)
Take secured photos straight from the app, make sure that the save selfie in private album is turned on, and the entire photo session will be auto encrypted and locked in the vault.
Secured Selfies & Photos is your best friend and photo companion, it allows you to safely secure your selfies and of course those sneaky progress gym snaps! By using this App you can easily store your 'before and after' shots without having to worry about them showing up in your camera roll. But Secured Selfies & Photos is more than that, it also has the ability to capture your selfies & photos directly from within the app while maintaining the security of them.
Features:
– Touch ID Capable.
– Secure Passcode entry.
– Full Featured Camera with exposure control.
– Save any photo securely in a private album within the App.
Questions? Please contact Secured Selfies & Photos support at https://mohammadmasri.wordpress.com/contact/