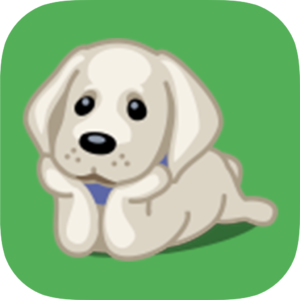 You can track when your pet last ate, went to the bathroom, took their medications, went on a walk, and more. Plus, you can set alerts to remind you when to do something for your pet in the future – both in-app and out-of-app notifications will show up.
Any number of reminders can be set. They'll appear as notifications.
Use your pet name in the app.
You can also find what to feed your pet.
Upon finding the food, users are able to click on their selection and read why the food is bad for the dog and what could happen.
All data is saved on your device allowing you to review dates and times of the activities.
Data will be saved and can be viewed.
Remind yourself to walk your pet in the park or just take it outside to play and jump around.
Features:
* Switch on/off notifications
* Pet stickers on iMessage
* Dog age calculator
* Choose reminder times to suit you
* Look back to check historical data
* Share with friends
* Reveal more apps in the info panel.
Tech:
* Easy to use paging
* Common look on all devices
* Works across all devices
* Landscape and portrait supported
* Slide drawer to reveal app info and more apps
Feedback
* If you are experiencing problems, please send us a support email.
* Please rate the app in the AppStore.