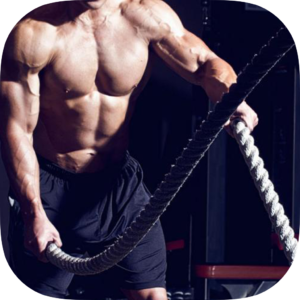 JUMPING & BATTLE ROPES WORKOUT counts the number of rope jumps and battle ropes, synced to your apple watch.
When you use Jumping & Battle Ropes application, it counts your jumps automatically, and calculates them directly to how many jumps per minute you will achieve.
It also can count jumps with grasping it instead of rope, like the battle rope, trampoline, kettle-bell swing, and box jumps.
By launching the app from your iPhone you can choose between two options:
1. The Jumping Rope Exercises.
2. Male & Female Battle Rope Exercise.
More features to come in the following updates.
You can work out with ease anywhere, anytime with Jumping & Battle Ropes WORKOUT!