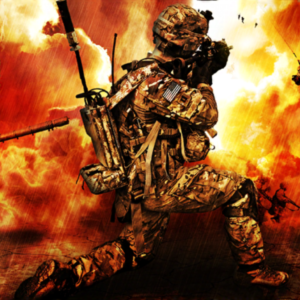 Ready to enter the best 3D game?
Download Frontline Strike 3D it's the best shooting game for free!
Take your weapons, aim and start shooting your enemies.
If you like war games you will definitely like Frontline Strike 3D (FS 3D): One of the most fun and addicting shooting games ever!
Start the killing: Attack the global war on crime and become the best Frontline Striker.
Features:
● Ultra REALISTIC 3D graphics and cool animations
● LOTS of thrilling MISSIONS: Monthly update for to add new levels
● Lots of weapons: Play with different snipers, rifles, knives and guns!
● Totally free game: Clean the city from the enemies. Assist the cops because they need your help!
● Universal compatibility and support
DOWNLOAD this amazing shooting game for FREE now and don't miss amazing NEW CONTENT on periodic UPDATES.