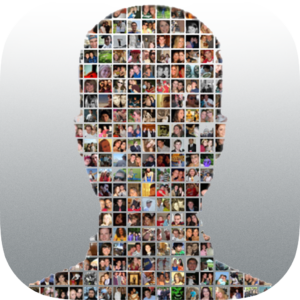 Face Finder + is a facial recognition suite that embraces whole range of complex operations from fundamental face detection through face recognition (identification, verification or 1:1, 1:N matching) to biometric measurements, face analysis, face and facial features tracking to age, gender, ethnicity and emotion recognition. This App is Unique. Complexity and robustness of its technology combined with unrivaled quality of the results and unbeatable performance.
Find people that look like you.
Face Finder's algorithms are tuned to give best results on images (video will be added to the updated version) of even very low quality, regardless of camera type, lighting conditions, hairstyle or facial hair presence, and with tolerance to head rotation.
Just submit a photo and Face Finder will find those you wanted. Get their photos, links to their Facebook accounts, and add them to your friend list.
Download the App now with its reduced price, hurry up price may increase soon.