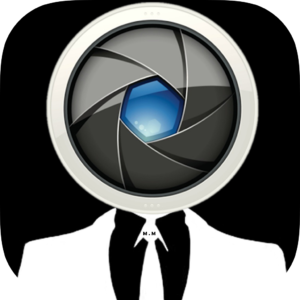 Special Offer: For a LIMITED period of time the APP is for only $1.99
Black Camera – Video Recording, enables you to take photos and videos.
It saves your private selfie session and video recordings from prying eyes!
Choose which camera (Front or Back) you want to use and just touch the screen and your photo is captured quickly and immediately. If you want to record a video, just press the record button and the app starts recording directly.
A RECORDING red button will show up and its starts recording.
Press the button again to stop recording and the video will be automatically saved in gallery.
When to use the App:
For Press Detectives.
When you can't take photographs in public.
When collecting the proof.
Trick & entertain others.
You can use in various uses . . .
Features:
– Front/rear camera support
– Auto focus while capturing a photo or Video
– Touch Gesture while taking a snapshot or Video
– Direct save into gallery