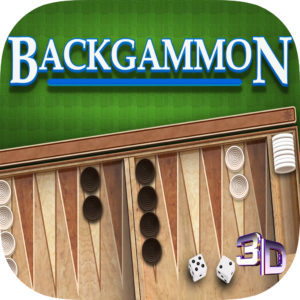 Play Backgammon 3D on your iPhone or iPod Touch for free!
Backgammon 3D is the best board app available on the AppStore.
Backgammon 3D includes:
• Outstanding AI
• Highlighting of possible moves
• One touch or double touch move entry
• Daily best scores
• Undo function
• Score tracking
• Great 3D graphics and awesome sound effects
We guarantee a 100% fair dice roll since all dice are rolled completely randomly, regardless of the player and game conditions!