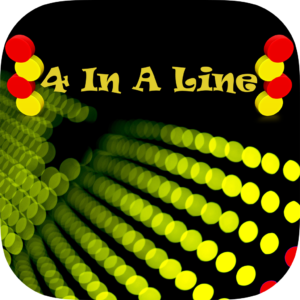 Play AR 4 In A Line in Augmented Reality. 4 In A Line is also known as Four in a Row, its the popular classic board game.
The goal is simple: be the first player to get 4 balls in a row, either horizontally, vertically or diagonally.
FEATURES:
• Endless levels of difficulty
• Play against friends locally or within your network (Multiplayer)
• Realistic sounds effects
• Choose up-to 7 invitees
• Smooth Augmented Reality animations
• It's a real AR 4 In A Line
INSTRUCTIONS
• Select Connect or Solo to start game
• Connect button will launch a multiplayer session to host or join a game
• Accept the invite and start your AR scene with 4 In A Line
• Tap the screen to play again
• Solo play will launch a two player 4 In A Line to play on the same device.
Enjoy 4 In A Line in AR "Augmented Reality"