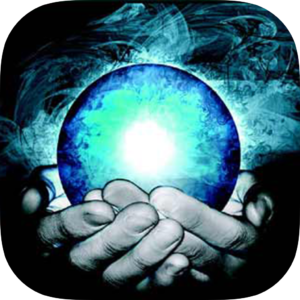 التنجيم مع القراء نفسية قراءة فنجان القهوة الخاصة بك ، ألكف ، الوجه ، الأحلام ، والحب!
هل سبق لك أن تساءلت عما قد يحمله لك المستقبل؟ ماذا سيحدث غدا أو في العام القادم أو في السنوات القادمة؟ هل تريد أن تعرف متى ستقابل حبك الحقيقي؟
ما هو معنى اسمك ؟ و ماذا يدل في شخصيتك ؟
تحميل حظك بالأبراج وتبصير المجاني واحصل على العرافة من خلال قراءة فنجان القهوة ، قراءة الكف ، قراءة الوجه ، الحب ، العاطفي ، والتشاور الروحي ، تفسير الأحلام ، والأبراج اليومية. كل ما عليك فعله هو إرسال طلبك وحتى التقاط صورة لكوب من القهوة ، وجهك أو راحة يدك باستخدام هذا التطبيق وإرسالها إلى أحد القراء النفسيين لدينا. سوف تتلقى ردك بشكل خاص خلال دقائق. أينما كنت ، يمكنك الحصول على قراءاتك بنقرة واحدة فقط!
هذا التطبيق منظم جيداً ويضم مجموعة من علماء الفلك للتبصير وقراءة الفنجان، قراءة الكف ومعرفة أسرار اليد، قراءة خطوط الوجه ومعالمه، طلب إستشارة عاطفية أو إستشارة مشاريع مستقبلية. أول تطبيق على متجر أبل الذي يحكي ثروتك، يبصرلك، ويقرأ فنجانك في الوقت الحقيقي. دردشة حية مع العلماء، إسأل عن حياتك العاطفية، والإقتصادية. أرسل صورة الفنجان أو صورة كفك وسوفا يتم قرائته حصرياً. جميع البصارات وعلماء الفلك هم أشخاص حقيقيون.
Fortune-telling with LIVE Psychic Readers reading your Coffee Cup, Palm, Face, Tarot Cards, Dreams, and Love!
Application features:
– Coffee Cup Reading
– Palm Reading
– Face Reading
– Tarot Cards Reading
– Love Counseling
– Spiritual Counseling
– Dream Interpretation
– Daily Horoscopes
– Lie Detector
– What does your name mean?
– What is your personality?